Your greatest power is your SPEED! But SPEED means nothing if you can't STOP the ball. Unite your SPEED with our EXPERTISE. Become invincible in our new SPEED CONTACT GLOVES!
Our HIGH PERFORMANCE LATEX is used for its outstanding QUALITY, GRIP and DURABILITY. To ensure that these standards are met, our uhlsport SUPERGRIP+ and
ABSOLUTGRIP are manufactured in Germany.
Which GLOVE is the right one for you and your GOALKEEPING?
Find out everything about the LATEX and CUTS of your perfect GLOVE on our TecCube.
As a GOALKEEPER you are a LONE FIGHTER. Yet you need CONTACT at all times: CONTACT with your TEAM, with your FANS, with the GROUND and – most importantly – with the BALL.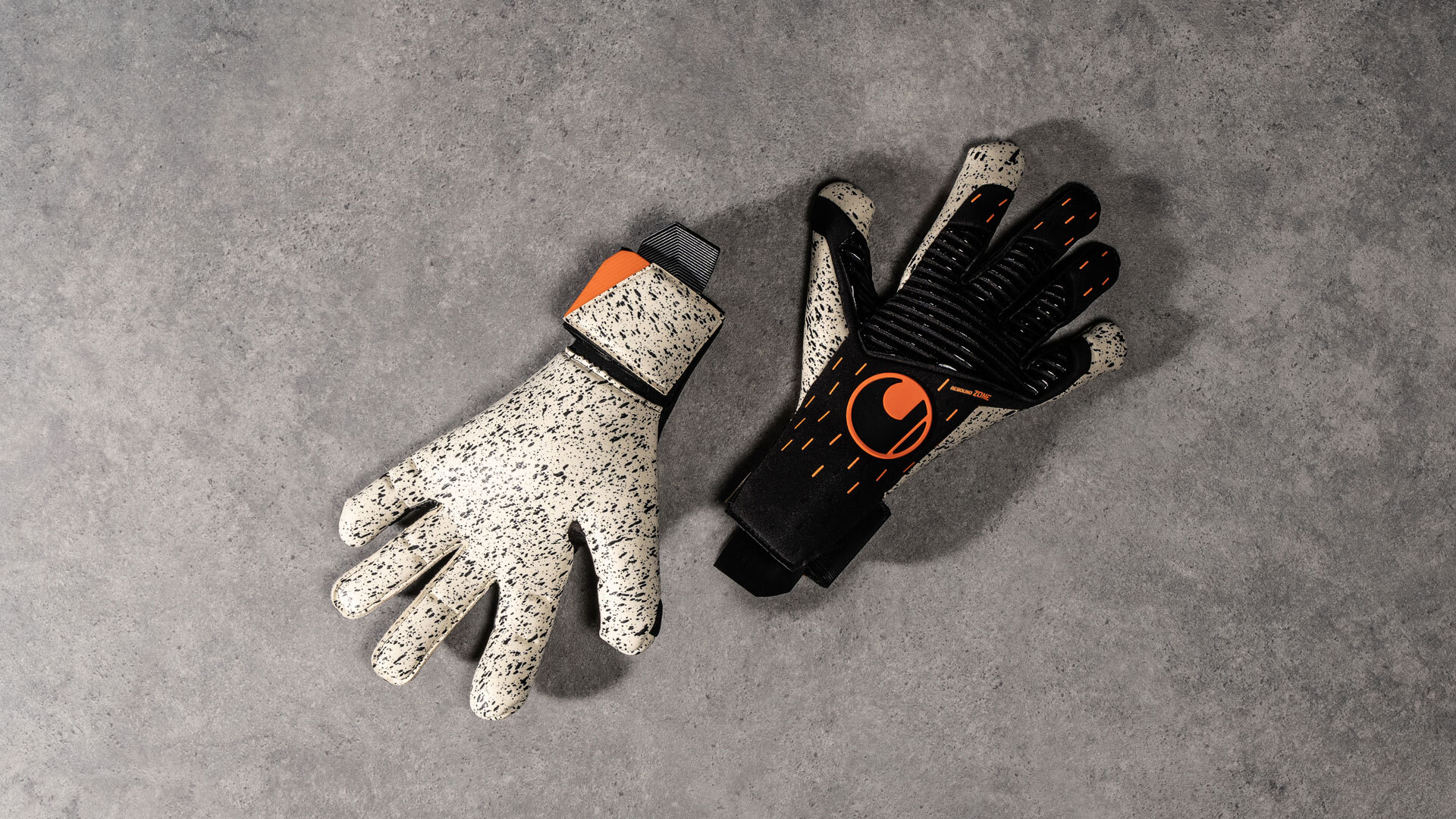 1

3D FLEX
new 3D foam thermoforming for maximum flexibility
2

SUPERGRIP+
foam provides thanks to new foam formula plus integrated "high-grip" elements ultimate grip in all weather conditions
3

DUAL FIX SYSTEM
innovative closure system for optimized fixation and maximum flexibility of the wrist
4

ULTIMATE CONTACT
new wrap-construction for maximum grip in all catching situations
5

REBOUND ZONE
provides maximum flexibility and perfect punching
6

AIRPRENE
body material provides perfect breathability and wearing comfort
7

FLEX ENTRY
elastic entry guarantees maximum flexibility and wearing comfort
foam provides thanks to new foam formula plus integrated "high-grip" elements ultimate grip in all weather conditions
new 3D foam thermoforming for maximum flexibility
body material provides perfect breathability and wearing comfort
new wrap-construction for maximum grip in all catching situations
elastic entry guarantees maximum flexibility and wearing comfort
innovative closure system for optimized fixation and maximum flexibility of the wrist
provides maximum flexibility and perfect punching